SPECIFICATIONS
Inbuilt Timer
No Fan, No Noise, Asthma Friendly
No Moving Parts to Break
Highly Efficient, Lower Heating Bills
Safety Thermal Cut Out
Easy Installation
Simply Plug into Power Point
Wall Mounted or on Optional Castors
Completely silent operation
High quality electronic thermostat
Specially designed finned grill for effective and even
distribution of heat
Zinc steel polyester coated body with safe round edges
The exciting Spot Plus heater range from Noirot is truly revolutionary. Combining European style and state of the art technology, it ensures you'll find the right heater for the right application every single time.
Our integrated timer delivers high level accuracy with simple, user-friendly operation, fully integrated thermostat, heat on indicator, frost protection, backlit display and timer programming with memory retention allowing programming to be saved indefinitely.
EUROPEAN DESIGN
European design utilizes the expansion and upward movement of hot air to gently circulate around the room.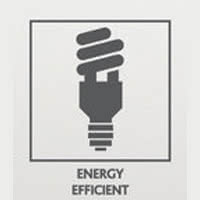 SAVE
The Noirot Spot Plus range takes advantage of the natural process of convection to make heating your home efficient, effective and totally silent.
SAFE
With no fan to move air around the Noirot range is also ideal for those suffering from allergies or asthma.
SILENT
The Spot Plus range is 100% silent due to the patented Monobloc element.
The patented Monobloc Heating Element and the non-expanding front panel means no rattles or creaks whilst you're keeping warm.
CHILD LOCK
Lockable, childproof settings are integrated into the electronic thermostat, giving you peace of mind as well as peace and quiet.